If you like Battle Royale and war games, you've certainly enjoyed Free Fire Revolution, a title that requires a multitude of techniques to win games. As with every Battle Royale on the market, it's not easy to be the last one standing in Garena Free Fire: Revolution, and we're going to give you some techniques that will come in handy.
So through the following tips for winning games in Free Fire, you will have a much better chance of reaching the last moments of the battle and surprising your opponents. There is a lot to learn, so don't waste any more time.
Drop the first one from the plane
If you want to jump first from the plane you can do it as soon as the minute reaches 3:35, this will allow you to be one of the first to fall on the map and thus get the best resources.
The parachute opens by itself
When you've launched, don't be afraid to hit the ground because it's not possible, since the parachute will open by itself as soon as you're close. So we advise you never to open it by yourself in order not to lose time in the landing.
You can heal in a vehicle
Many users do not know that they can be healed inside a vehicle. This is very easy to do since you only have to press the heal button and then open the inventory.

You can run faster

Although for that you should go totally unarmed, which can be a risk.
See where the rest of the rivals land

It is very important that at the beginning of the game you always observe where the rest of the opponents are landing to try to avoid their zones and thus be able to take over the resources from where you fall.
Always make the ambushes from the left side

Because of the camera layout, you should always hide when you want to make an ambush on the left side, so you can see your opponents' arrival perfectly.
Hide where you can

In addition to trees, weeds or buildings, you can also hide between the wheels of large vehicles.
Mushroom picker

It's a form of healing, but it can also expose you to enemy attacks, so look around first.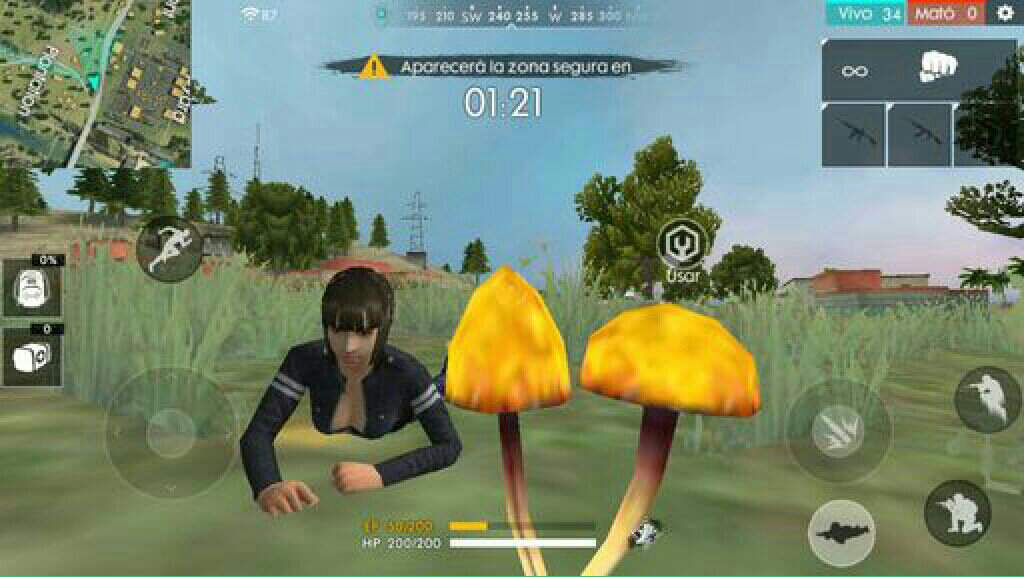 Don't get ambushed

If you think you are in an area that has been looted before, you probably have a rival hiding in some building in the area.
These are the best professional tips and tricks for winning games in Free Fire.